Giovanni Cherubin
Research Fellow at the Alan Turing Institute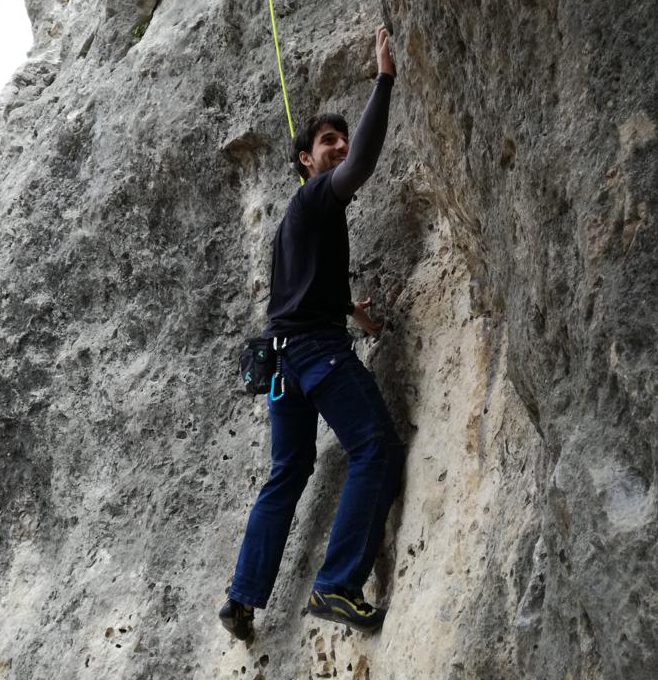 The Alan Turing Institute
British Library, 96 Euston Road, London
Social distancing somewhere in London
---
Research interests:
Information leakage estimation for security&privacy
Theory, foundations, and privacy-security-fairness properties of Machine Learning
Methods for distribution-free confident prediction in supervised learning and anomaly detection (e.g., Conformal Predictors)
Have a look at a list of recent projects.
I co-founded and play with the CTF team TU6PM.
I am a (happy) OpenBSD user.
news
| | |
| --- | --- |
| May 14, 2021 | Our paper "Exact Optimization of Conformal Predictors via Incremental and Decremental Learning has been accepted for presentation&publication at ICML '21. This work has also been accepted as a spotlight talk at the DFUQ '21 ICML workshop. |
| May 11, 2020 | From October 2020, I will join the Turing Institute as a Research Fellow in Safe & Ethical AI. |
| Jan 13, 2020 | I will be co-chairing this year's symposium on Conformal and Probabilistic Prediction with Applications (COPA2020). Please consider submitting your works. |
| Jul 25, 2019 | My PhD thesis is now available online. Highlights here. |
| Feb 28, 2019 | Our paper, "F-BLEAU: Fast Black-box Leakage Estimation", has been accepted by the IEEE Symposium on Security and Privacy, 2019. It shows how to use ML methods for measuring the information leakage of a black-box system in a practical yet theoretically sound manner. |
| Dec 16, 2018 | The code of fbleau for measuring the leakage of black box systems is now online and available for installation via crates.io. |
| Nov 6, 2018 | A list of semester projects for EPFL MSc/PhD students is available at https://spring.epfl.ch/en/projects. |
Projects
Some recent projects.
Publications
Disparate vulnerability: On the unfairness of privacy attacks against machine learning arXiv preprint arXiv:1906.00389 2020 [Paper]

Black-box Security: Measuring Black-box Information Leakage via Machine Learning PhD thesis 2019 [PDF]

Bots detection by Conformal Clustering MSc thesis, Royal Holloway University of London 2014 [PDF]
Talks
Selected invited talks.
Measuring the Security of Machine Learning models 2019 Third ITU/WHO Workshop on "Artificial Intelligence for Health" [Slides]

Bayes, not Naïve: Provable Security of Website Fingerprinting Defenses 2017 ISG Seminar, Royal Holloway University of London, UK [Slides]

Bayes, not Naïve: Security Bounds on Website Fingerprinting Defenses 2017 Security Seminar, University of Cambridge [Url]

On the Security Against Machine Learning-based Attacks 2017 CDT Showcase, Evelyn Sharp Centre, Sunningdale Park [Slides]

Applications of Conformal Prediction in Information Security Problems 2016 CDT Showcase, Windsor Great Park, UK [Slides]

Conformal Clustering and Bots Traffic 2015 CPRML Workshop 2015, Hyderabad, India [Slides]
Research Visits
Research Engineer, HP Labs Security Lab, Bristol (August-November 2017)
Supervisors: Jonathan Griffin, Adrian Baldwin
Research Visitor, École Polytechnique, Paris (May; November 2017)
Supervisors: Prof. Catuscia Palamidessi, Kostas Chatzikokolakis
Research Intern, Cornell Tech (June-September 2016)
Supervisor: Prof. Thomas Ristenpart
Academic Service
PC chair of the annual conference on conformal prediction, COPA 2020, COPA 2021. PC member: IEEE S&P 2022, ACM CCS 2021, IEEE Euro S&P 2021-22, PETS (2019-2021), COPA 2018, and I have been reviewer for ML&security conferences and journals (e.g., Neurocomputing, PETS, Financial Cryptography).
I was teaching assistant for the courses: Machine Learning and Data Analysis at Royal Holloway University of London (2014-17). I was teaching assistant for the courses on C programming and Linear Algebra and Geometry at University of Pavia (2011-12).
Awards
2017, Best Paper: Andreas Pfitzmann Best Student Paper Award at PETS: "Bayes, not Naïve: Security Bounds on Website Fingerprinting Defenses"
2017, First place at Capture The Flag (CTF) security challenge organised by NCC Group at the Cambridge2Cambridge event
2015, Best Paper: Best student paper award sponsored by HP at SLDS conference: "Conformal Clustering and Its Application to Botnet Traffic"
2014, Best Finalist: Best MSc in Big Data finalist in memory of Prof. Alexey Chervonenkis (Royal Holloway University of London)
Short bio
I am a Research Fellow on Safe&Ethical AI at the Turing Institute in London. Before I was a postdoctoral fellow at EPFL (Switzerland) with an EcoCloud grant, collaborating with Carmela Troncoso at the SPRING lab and Martin Jaggi at the MLO lab. I have a PhD in Machine Learning and Information Security from Royal Holloway University of London with the Centre of Doctoral Training (CDT), where I was supervised by Alex Gammerman and advised by Kenny Paterson. I received an MSc in Machine Learning from Royal Holloway University of London in 2014, and a BSc in Mechatronics and Computer Engineering from University of Pavia in 2013.
My current research aims at measuring systems' leakage by using methods from the Machine Learning theory; I applied this to side channel attacks (e.g., traffic analysis). I also work on distribution-free learning methods (e.g., Conformal Predictors), particularly in the context of clustering, anomaly detection, and classifiers ensembling.